Services & Facilities - Lear Hotel
At the Lear Sense Hotel offers you'll have an outstanding total experience, one which refreshes the heightens your senses while pampering you in our magical corner of the world.
Some of the services we offer our guests:
Cooking and culinary workshops using seasonal produce.
Perfume and unique scents shop.
Holistic and body treatments.
Coaching workshops, yoga and more.
Menu of sensual music chosen on the basis of emotions, colors and texture.
Business services – use of the lounge for business meetings, meeting and conference room, quiet work space.
Laundry services.
Free WIFI throughout the hotel .
Lear Rooftop
On the hotel's rooftop you can enjoy a relaxing and refreshing dip in the fashioned infinity pool, relax at one of the seating niches which look out over a pastoral and picturesque view of the valley and hills and sample some of the delicacies of the Tapas Bar. In the evening the Lear Rooftop provides a special experience under the stars along with a gentle breeze brushed with the scents of the nearby woods.
Aberto Chef Restaurant
Following years of working at some of the most renowned restaurants both in Israel and around the world, Chef Assaf Stern teamed up with Tzahi Tzuk to create the Lear's Mediterranean chef restaurant Aberto (which in Italian means "noble behaviour"). Here you'll be able to dine on trendy gourmet dishes prepared from local seasonal and organic produce with careful supervision of the use of highest-quality products. "There is tremendous potential in this area of nature," says Chef Stern. "The serenity of the area allows us to disengage from whatever else if going on in the country. I put emphasis on the use of excellent raw materials and use those of the local farms. This entire area is very reminiscent of Italy and you can go up to the roof and marvel at the view."
Shaya Spa
The Shaya Spa is located on the hotel's spectacularly beautiful rooftop, overlooking the Moshava and the Jerusalem Hills. This exclusive spa offers special treatments, packages for individuals and for couples, a traditional Turkish Bathhouse and a quiet indulging relaxation corner. Our professional staff will care for you from any of a large variety of spa treatments, all while you will be listening to special holistic background music.
Lear Lounge Bar
The hotel's lounge is open to all guests and can be used as a room for business meetings as well as a place for leisurely gatherings. In the evening it serves as an intimate bar and offers a large selection of local and international wines and alcoholic beverages, trendy cocktails and light repast. Throughout the day and evening visitors to the Lounge will enjoy a changing selection of background music.
VIP Wine Rooms
WINE ROOM, CIGAR ROOM AND VIP ROOM

Wine connoisseurs will be able to choose from a wide selection of excellent wines, including our house wine specially developed through a personal and supervised process, as well as other wines from throughout Israel and internationally. In our classical wine room you will find secluded corners for relaxing with background jazz music and aromas. In the VIP room you'll be able to hold meetings or private meals for a small group of participants, including a VIP menu that our chef will create especially for your needs.
Leisure Activities
Cooking and culinary workshops using seasonal produce
Perfume and unique scents shop
Holistic and body treatments
Coaching workshops, yoga and more
Menu of sensual music chosen on the basis of emotions, colors and texture
Business services – use of the lounge for business meetings, meeting and conference room, quiet work space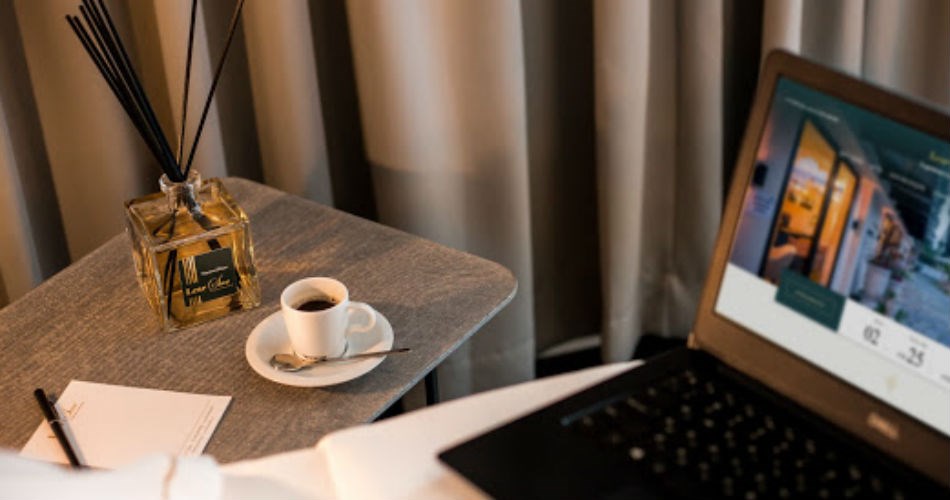 Additional Services
Free WIFI & Laundry services